March 9th marked one of the biggest Armenian concerts in London to date. With four Armenian stars, the sister organisations (Armenian Relief Society, Homenetmen and Hamazkayin Cultural Society) provided the community with a night to remember. Kensington Town Hall was buzzing with the energy of no less than 600 Armenians, ready to enjoy the performances of Lilit Hovhannisyan, Gurgen Dabaghyan, Arame and Mihran Tsarukyan; young and well-known singers from Armenia, currently on tour around Europe.
The first part of the evening consisted of a speech on behalf of the sister organisations, delivered by Alenoush Grigorians, giving a brief outline of the work undertaken by each of the three organisations. This was followed by a short introduction by Salbee Beshirian, who introduced Artyom Hakobyan, our host for the evening. Following this was the main attraction, the four singers, all of whom delivered outstanding performances and had most of the audience on their feet for the entire show. The back of the venue provided a dance floor, enjoyed by attendees from across all age groups, whose spirits were raised by regular interaction from the stars themselves. Those who chose to remain in their seats were also thoroughly entertained thanks to Hakobyan's jokes, stories and anecdotes between each act, which broke up the evening perfectly. Halfway through the show was a short intermission, which allowed the audience to recharge, refuel and take a breath of fresh air before heading back into the lively atmosphere of the hall.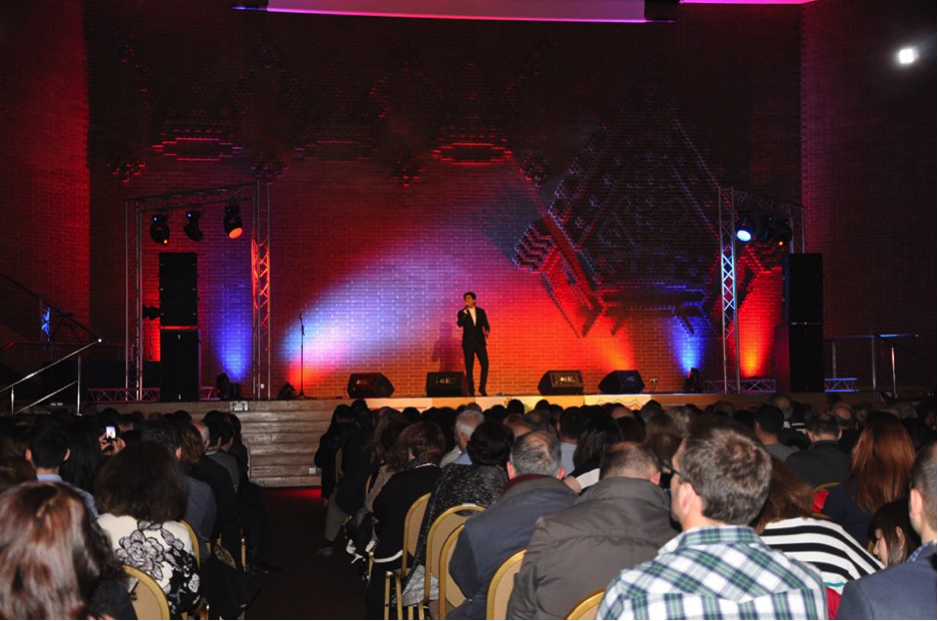 At the end of the night, although exhausted from the dancing, singing and cheering, everyone was still full of excitement as the stars came out from backstage to take photographs and sign CDs for their fans, which had been available for sale during the course of the event. After a fantastic evening, it is safe to say that the Armenian Stars' visit to London was a raging success. All who attended – from community dignitaries to the youngsters in the audience – undoubtedly enjoyed the ambience created by such a large number of Armenians all together in one place. For this, the organisers of the event, the three "Kouyr Miyoutyouns" must be credited, as they pooled together as they often do to pull off a truly successful evening, which was in the end, a credit to the Armenian community of London.
— Arpi Stepanian