Sunday, the 18th of May marked this year's Homenetmen Marzagan Or at the Osterley Sports & Athletics Centre. The event was a huge success and everyone had a lovely time. Moreover, this event was personally significant for the new Women's Basketball Team as it marked our first official game. Fifteen members of our team were present and we were matched up against the Women's team from a few years back. 
For those who are unaware, the new Homenetmen Women's Basketball Team has been practicing together for only 4 months. Despite this, we managed to play a competitive game against the Veterans. As this was our first match against another team, we were very anxious. We were also very excited to officially play as a team. We were first up to play. Luckily, we had a chance to bond with the Veterans during a practice session that was held a few days before the event. This practice match made us familiar with each other and helped ease some of the anxiety.
The Veterans, who played for about 5 years as a team, was very supportive as they knew how nerve-wracking it was to play our first match and after only having had a few practices. Some of us were very unfamiliar with the game, but we have come a long way since our first practice. At first, the game felt a little tense but this tension eased up as our team grew more confident. This confidence continued to grow as the match proceeded and as supporters created a comfortable atmosphere. Although our team lost to the Veterans in the end, we were very proud of one another. We walked out of the court like winners. We all smiled as pictures were taken and commemorative medals were awarded. 
There was only one thing missing that our team is striving to obtain as it is vital to the our existence – team kits. The Veterans were wearing their old kits, while us youth had to wear the men's kit. Although we were grateful, having to wear the men's kit made us want our own kits even more. The team used this event to begin fundraising for kits. We baked cakes and treats that we sold on the day. We are still raising money and are grateful for the support of the community. These kits will allow us to professionally participate in upcoming basketball games – this is very important to our team.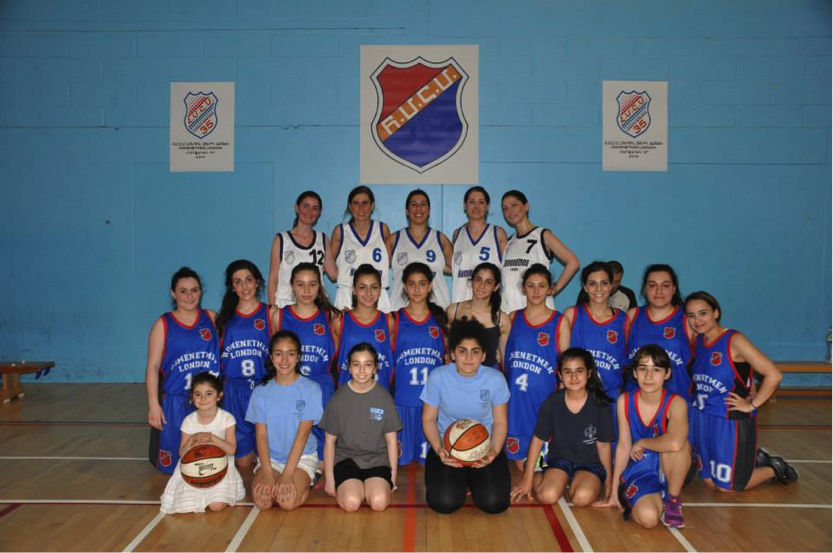 This entire experience has encouraged our team to become even more dedicated and determined to improve. The match itself allowed us to notice our weaknesses but most importantly confirm our strengths. Our next aim is the upcoming tournament in Geneva which we are all looking forward to and persistently preparing for. You should be sure to keep your eyes open for our future success. 
— Maria Khorozyan